Français
Founded in 1995, Proxinvest is a proxy advisor for investors. Proxinvest advises on shareholder engagement policy and assists investors in exercising their voting rights at general meetings of listed companies. Proxinvest also offers its clients alerts and analysis on corporate governance of companies.
The core of our job as a voting advisory agency, also known as a "proxy", is to analyze resolutions proposed to shareholders at ordinary or extraordinary general meetings of listed companies.
Proxinvest offers the coverage of the main European Stoxx indexes (MSCI Europe, FTSE Eurofirst 300, Stoxx Europe 50) and every European company on demand.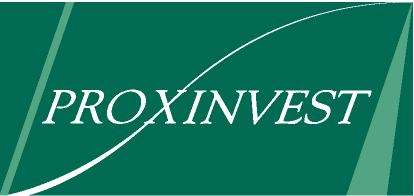 Assisting investors in their shareholder engagement policy
Our expertise at the service of investors enables them to manage the exercise of the rights attached to the equity portfolios they manage or hold in the best possible way. We help them define their own voting policy and take a position on major governance issues.
We provide our clients with a digital platform that enables them to automate the processing of their votes at General Meetings, which are sent directly to the account holder. Once a year, the platform generates the regulatory shareholder engagement reports that attest to the investor's vote and its position on governance issues.

Analysing the governance of listed companies in order to anticipate
Proxinvest has been collecting data relating to the governance of listed companies for over 20 years. Throughout the year, our analysts follow the evolution of the organisation and board activity of listed companies. This is an essential complement to the analysis of performance and enables us to anticipate future developments. Proxinvest issues governance alerts and is able to carry out governance analyses on request.
In order to provide its clients with the European coverage and local expertise required for quality exercise of voting rights and effective dialogue, Proxinvest has developed a European dimension based on local expertise through the selection of high-level partners across Europe.